Beloka Water Analysis:
Balance
Still & Light
Virginality
Superior
Minerality
Medium
Orientation
Neutral
Hardness
Very Hard
Vintage
 
Carbonation
Added
 
 
TDS
587 mg/l
ph factor
7.1
Hardness
268 mg/l
Nitrate
1 mg/l
Calcium
32 mg/l
Magnesium
47 mg/l
Sodium
73 mg/l
Potassium
4 mg/l
Silica
10 mg/l
Bicarbonate
112 mg/l
Sulfate
141 mg/l
Chloride
156 mg/l

Beloka is a Member of the Fine Water Society
| | |
| --- | --- |
| Source: | Spring |
| Location: | |
| Country of Origin: | Australia |
| Region: | Snowy Mountain, NSW |
| Place: | Beloka |
| Established: | 2009 |
| Company: | Beloka Water Pty Ltd |
| Status: | Active |
| Web Site: | www.belokawater.com.au |
| phone: | +61 2 8882 8088 |
| email: | This email address is being protected from spambots. You need JavaScript enabled to view it. |
| Social Media: | |
Beloka Water is sourced from a protected single subterranean aquifer and the water is filtered through 500 million year-old geological strata in the Australian Alps on the eastern border of the un-spoilt Kosciuszko National Park.
Beloka is bottled in a state-of-art bottling facility close to the mineral water's natural source at Beloka. Unlike many Australian bottled waters, which have multiple sources, are chemically treated and bulk transported to generic urban production facilities, Beloka Water flows from a protected single subterranean aquifer and is bottled at the source.
The contemporary glass bottle and label design will fit into any epicurean context at any table and the Lightly Sparkling version with its small bubbles is very food friendly.
#FineWatersPairings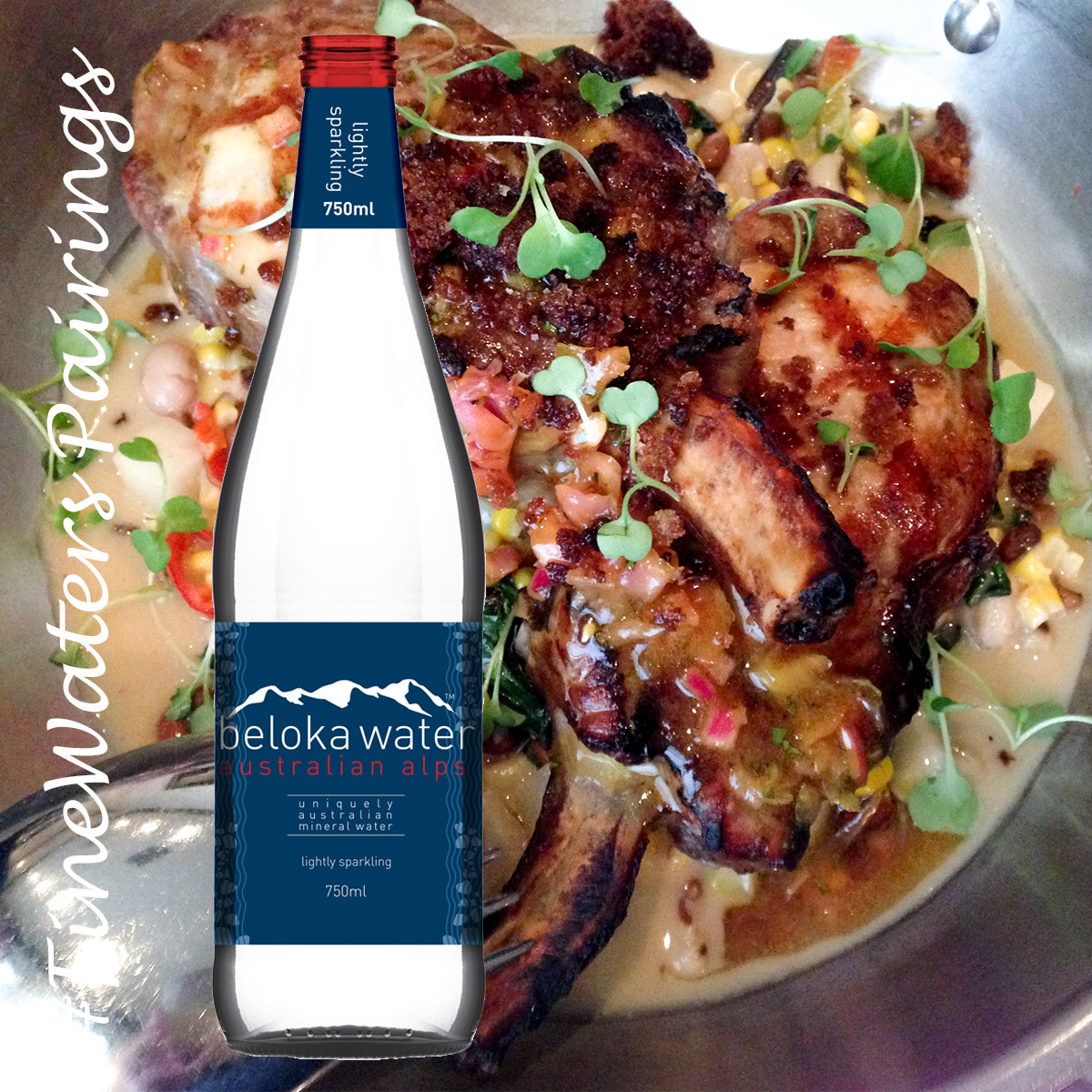 Beloka Water, especially the award-winning lightly sparkling version of this Medium Minerality water would be my choice for the grilled pork chops and cornbread migas in this dish.
Awards
Where to Buy Beloka: