Hawaiian Springs Water Analysis:
Balance
Still
Virginality
Superior
Minerality
Low
Orientation
Hint of Sweet
Hardness
Slightly Hard
Vintage
30 years
Carbonation
 
 
 
TDS
84 mg/l
ph factor
7.7
Hardness
31 mg/l
Nitrate
0.44 mg/l
Calcium
6 mg/l
Magnesium
3 mg/l
Sodium
6.5 mg/l
Potassium
2 mg/l
Silica
37 mg/l
Bicarbonate
30 mg/l
Sulfate
5 mg/l
Chloride
4 mg/l

Hawaiian Springs is a Member of the Fine Water Society
Source:
Artesian
Location:
 
Country of Origin:
USA
Region:
Big Island, Hawaii
Place:
Kea'au
Established:
1995
Company:
 Hawaiian Springs, LLC
Status:
 Active
 
Web Site:
 www.hawaiianspringswater.com
phone:
 +1 808-966-8888
email:

This email address is being protected from spambots. You need JavaScript enabled to view it.

 
Social Media:
   
Hailing from the Big Island of Hawaii, Hawaiian Springs water is artesian water sourced from deep aquifers under ancient lava rock. The source is located at the base of the cascading, verdant slopes of Mauna Loa, an active volcano in the District of Puna. The Hawaiian Springs brand was born out of a desire to honor the Hawaiian translation of puna - "Spring Water."
Hawaiian Springs water is filtered through 13,000 feet of pristine lava rock and collects in a renewable, protected aquifer. With natural lava, rock filtration comes an alkaline pH of 7.7 and a distinctively and award-winning taste profile.
Started in 1995, Hawaiian Springs is the only authentically Hawaiian artesian water bottled exclusively at the source in the town of Kea'au. Our unique, recyclable teal bottle evokes the life-giving Pacific ocean surrounding the Hawaiian Islands. We are proud to offer "A taste of Aloha in every sip!".
Hawaiian Springs strives to educate and bring awareness to its unique source and all of the positive health benefits it has to offer. Philanthropic efforts give back to local programs and non-profit charities within the community that support the goal of delivering a significant and trusted source of one of Earth's finest natural resources.
Awards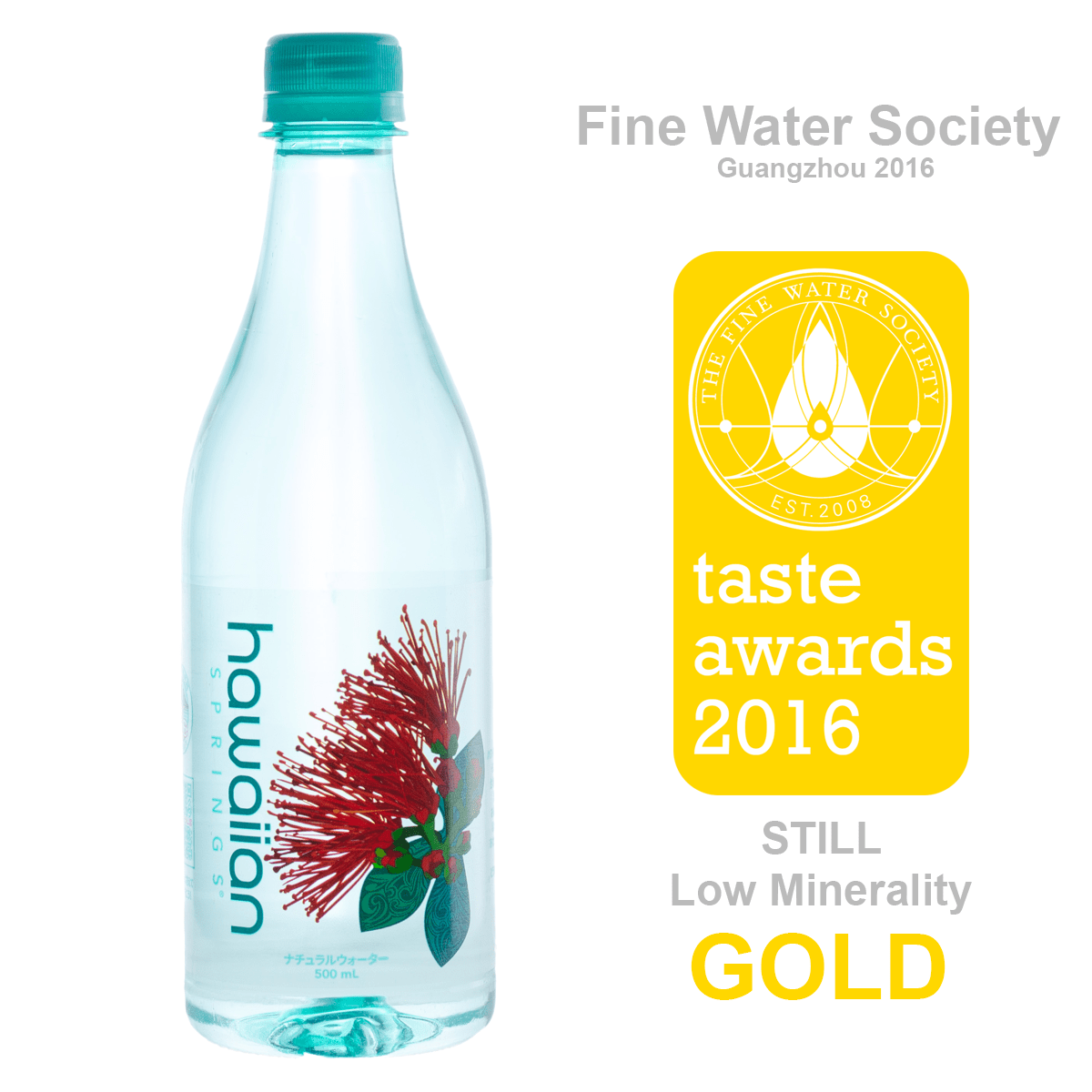 Hawaii Magazine's best local beverage in 2012 & 2013