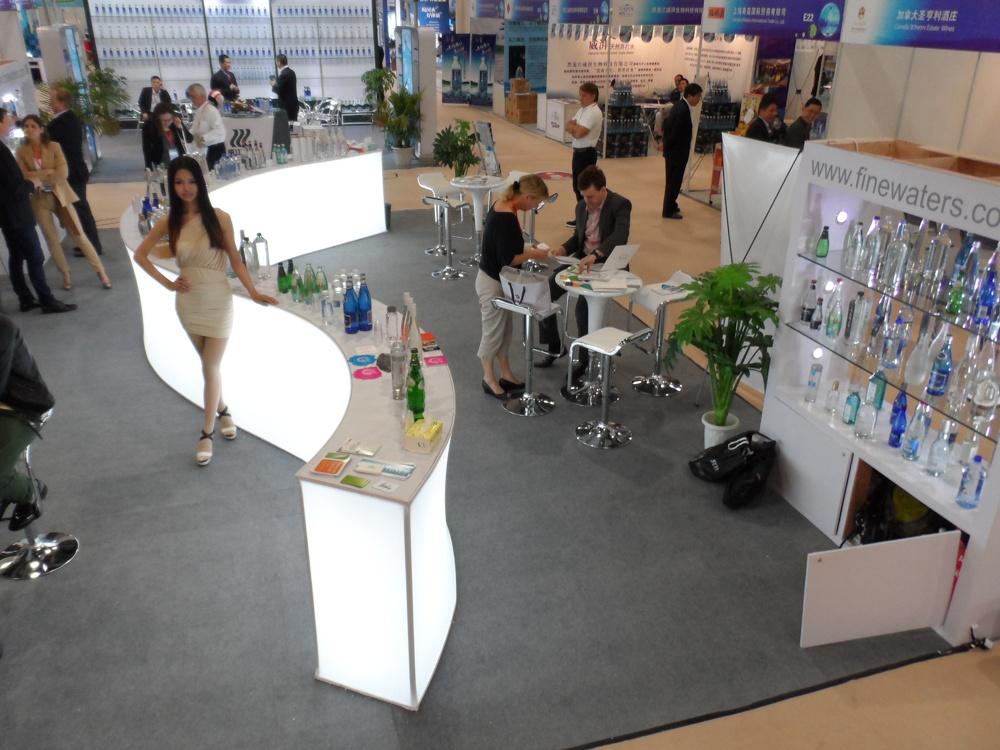 The events in Shanghai 2013 consisted of the FineWaters Summit, a 2 day conference from April 22- 24 and the FineWaters Pavilion a 3 day exhibition showcasing the premium category. The Summit (conference) focused three topic covered by a total of 15 speakers :
China
China as a very desirable and exiting but also very difficult market with many cultural, logistic and legal obstacles for establishing successful distribution and brands. Expert presenters with local knowledge addressed the main issues facing brands wanting to establish distribution in China and build brands in Asia.
The "Category"
A portfolio approach and the rapid evolving the definition of the Fine Water category started the migration to a Fine Water Category segmentation from the crowded premium category.
Epicurean Context of Premium Water
A series of presentations, tastings and workshops further established the epicurean context of premium water, turning "water into wine".
The Summit also saw the launch of a dedicated high-end water glass designed my Michael Mascha from FineWaters and expertly executed by Rogaska Glassworks of Slovenia. The new "FineWaters Glass by Rogaska" is a hand-blown lead free crystal glass of impressive presence on the table and provides visibility and an etiquette to the consumption of Fine Waters at the table. The glass will be available shortly in China and in the summer everywhere else through www.finewaters.com.
To make the trip to Shanghai as efficient as possible the Summit was followed by a FineWaters Pavilion (April 25th - 27th). The Pavilion concept was tested successfully in New York in 2007/8/9 and was now moved as a "Portfolio Category Exhibition" to Shanghai. All participating brands joint forces at a custom designed large booth at the CBW showcasing the category with all the participating bottled water brands in one location. The Pavilion provided a unique opportunity to support the development of the market in China by showcasing that "water is not water" and that there is no such a thing as a "best water"but that water has expresses terroir and is unique. The Pavilion communicated that there is an enthusiastic group of producers/distributors that wants to tell the story of their waters as part of a Fine Water category. For further information on the Summit & Pavilion in Shanghai 2013 please visit www.finewaters.com where you can find the full program, images of the Summit & Pavilion as well as a selected group of presentations given at the Summit.