Ice Swan Water Analysis:
Balance
Still
Virginality
Superior
Minerality
Super Low
Orientation
Neutral
Hardness
Soft
Vintage
40,000 Years
Carbonation
 
 
 
TDS
25 mg/l
ph factor
7.3
Hardness
15.6 mg/l
Nitrate
0.2 mg/l
Calcium
5.2 mg/l
Magnesium
0.65 mg/l
Sodium
2 mg/l
Potassium
 
Silica
 
Bicarbonate
 
Sulfate
 
Chloride
 
 
| | |
| --- | --- |
| Source: | Glacier |
| Location: |   |
| Country of Origin: | Chile |
| Region: | Patagonia |
| Place: | Queulat Fjord |
| Established: | 2011 |
| Company: |   |
| Status: | Discontinued |
| Web Site: |   |
| phone: |   |
| email: |   |
| Social Media: |   |
Ice Swan is bottled water of glacial origin which is sourced from the natural flow of the Queulat Fjord in the Chilean Patagonia, situated within the largest extension of Temperate Coastal Rain Forests of the Southern Hemisphere.
In this pristine and untouched area, the snow melts, waterfalls and rivers have been flowing naturally for millenniums on their journey to the Pacific Ocean. Ice Swan is harvested before the water can complete its journey to the ocean. Bottled at source, the water is collected naturally and flows by gravity to our State-of-the Art bottling facility, thus avoiding any alteration of its delicate characteristics.
The water has been dated as far back as 40.000 years old, and given the geography of the location, where no city or industry are within a 200 kilometer radius from the bottling facility, these pristine waters flow naturally towards the ocean through the paths under which the ice fields, eternal snows and glaciers were formed thousands of years ago.
As a unique distinction, Ice Swan is bottled to the sounds of ambient Classical Music, following the theories of Dr. Masaru Emoto, whom sustains that water has memory.
The water has a very low mineral content and provides a soft, neutral and delicate epicurean experience in an upscale glass presentation.
#FineWatersPairings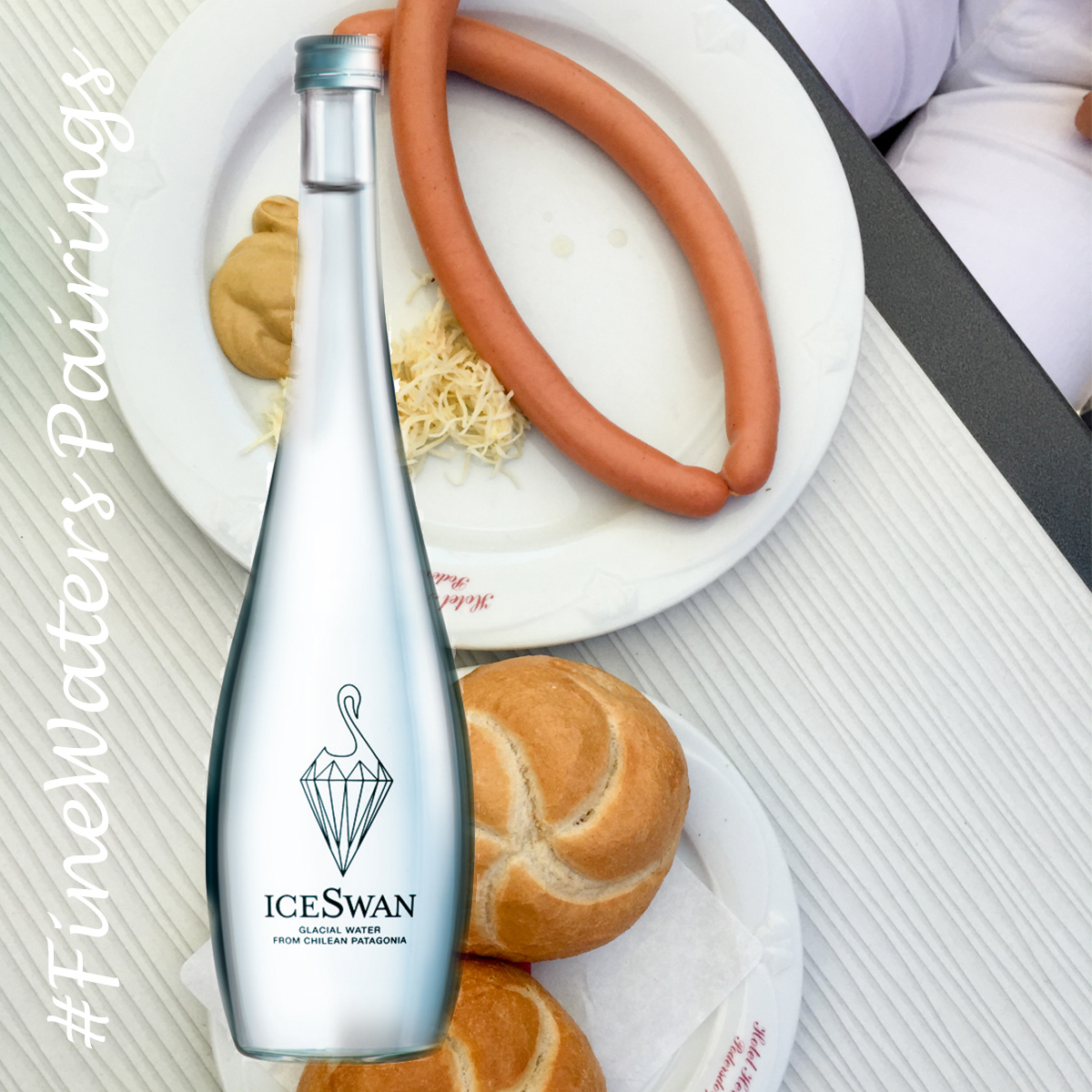 Sometimes you want to keep it simple but with style. What better than the stylish Ice Swan glacier water from Chile with some Frankfurter Würstchen, a thin boiled sausage made of pure pork in a casing of sheep's intestine and consumed with mustard and some freshly grated horseradish.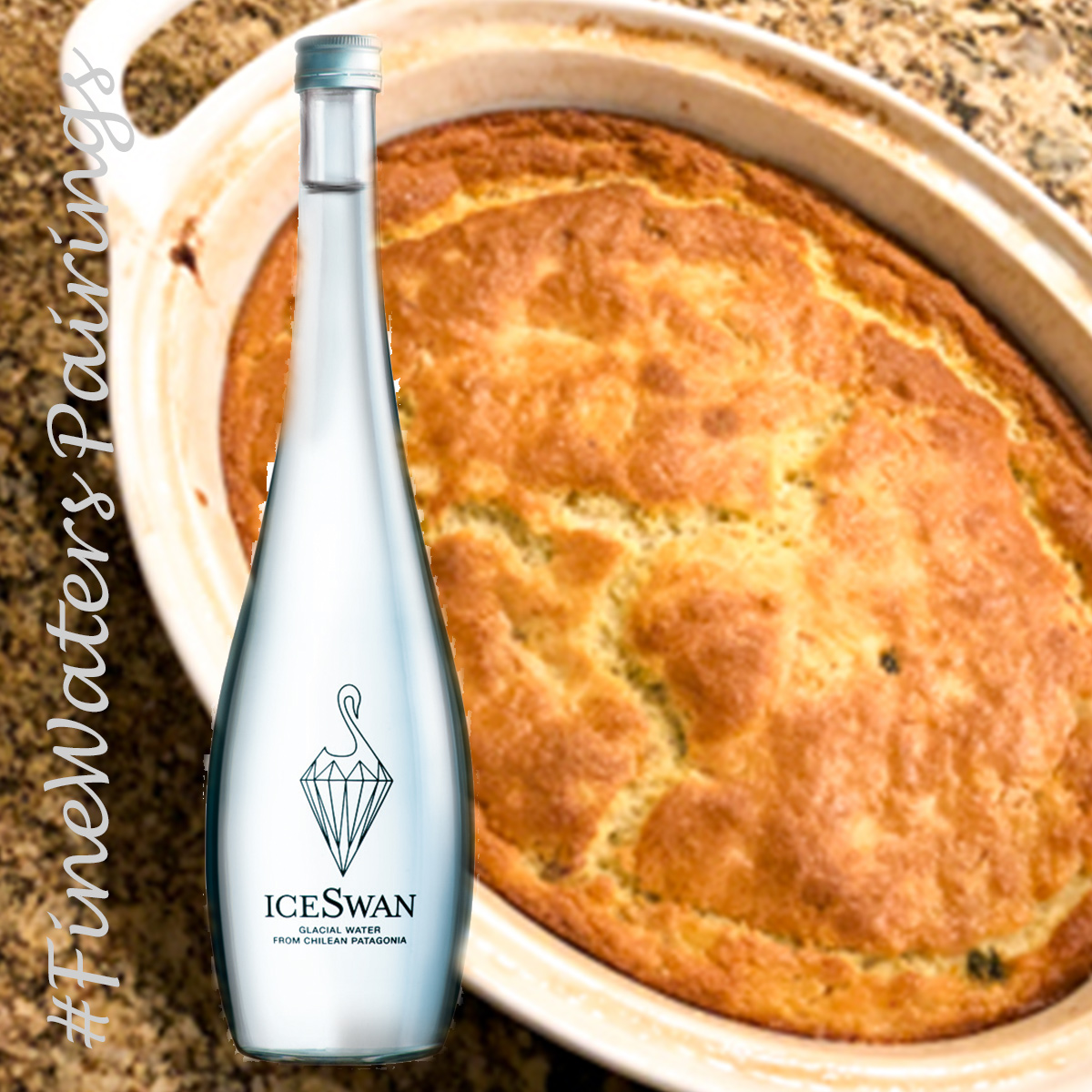 Oyster Soufflé is a New Year Tradition at our house and the festive occasion and subtle taste lends itself to a Super Low Minerality water in a upscale presentation like Ice Swan glacier water from Chile.
Awards