KRYSTAL Water Analysis:
Balance
Still
Virginality
Superior
Minerality
Medium
Orientation
Alkaline
Hardness
Slightly Hard
Vintage
 
Carbonation
 
 
 
TDS
560 mg/l
ph factor
8 - 8.8
Hardness
22 mg/l
Nitrate
1 mg/l
Calcium
7 mg/l
Magnesium
1 mg/l
Sodium
128 mg/l
Potassium
1 mg/l
Silica
10 mg/l
Bicarbonate
426 mg/l
Sulfate
2 mg/l
Chloride
2 mg/l

KRYSTAL is a Member of the Fine Water Society
| | |
| --- | --- |
| Source: | Cold Spring |
| Location: |   |
| Country of Origin: | China |
| Region: | Heilongjiang |
| Place: | Beian City |
| Established: | 2011 |
| Company: | Heilongjiang Woour Aquifer Technique Eco-Research Company Limited (Heilongjiang W.A.T.E.R. Co. Ltd.) |
| Status: | Active |
| Web Site: | www.krystal-water.com |
| phone: | +852 2866 3822 |
| email: | This email address is being protected from spambots. You need JavaScript enabled to view it. |
| Social Media: |     |
KRYSTAL flows from the pristine Lesser Khingan Mountains on the Chinese-Siberian frontier into the untouched underground Beian aquifer, where it is bottled at source. It is abundant in minerals and trace elements including sodium bicarbonate, metasilicic acid, calcium and silica.
Completely concealed from human touch, this isolated water source was discovered by chance. Scientific examinations unveiled a water source with an alkaline level of pH 8 to 8.8, and an unprecedented mineral composition, commonly known for their health enhancing qualities.
With our relentless dedication to quality, KRYSTAL Nature's Alkaline Water is brought to you by international experts using the latest state-of-the-art extraction and bottling processes to ensure that we retain not only the composition of this natural wonder, but also its distinctively rich and smooth taste.
The luxuriousness of this fine alkaline waters is presented in iconic glass and recyclable PET bottles, designed for a luxury lifestyle.
#FineWatersPairings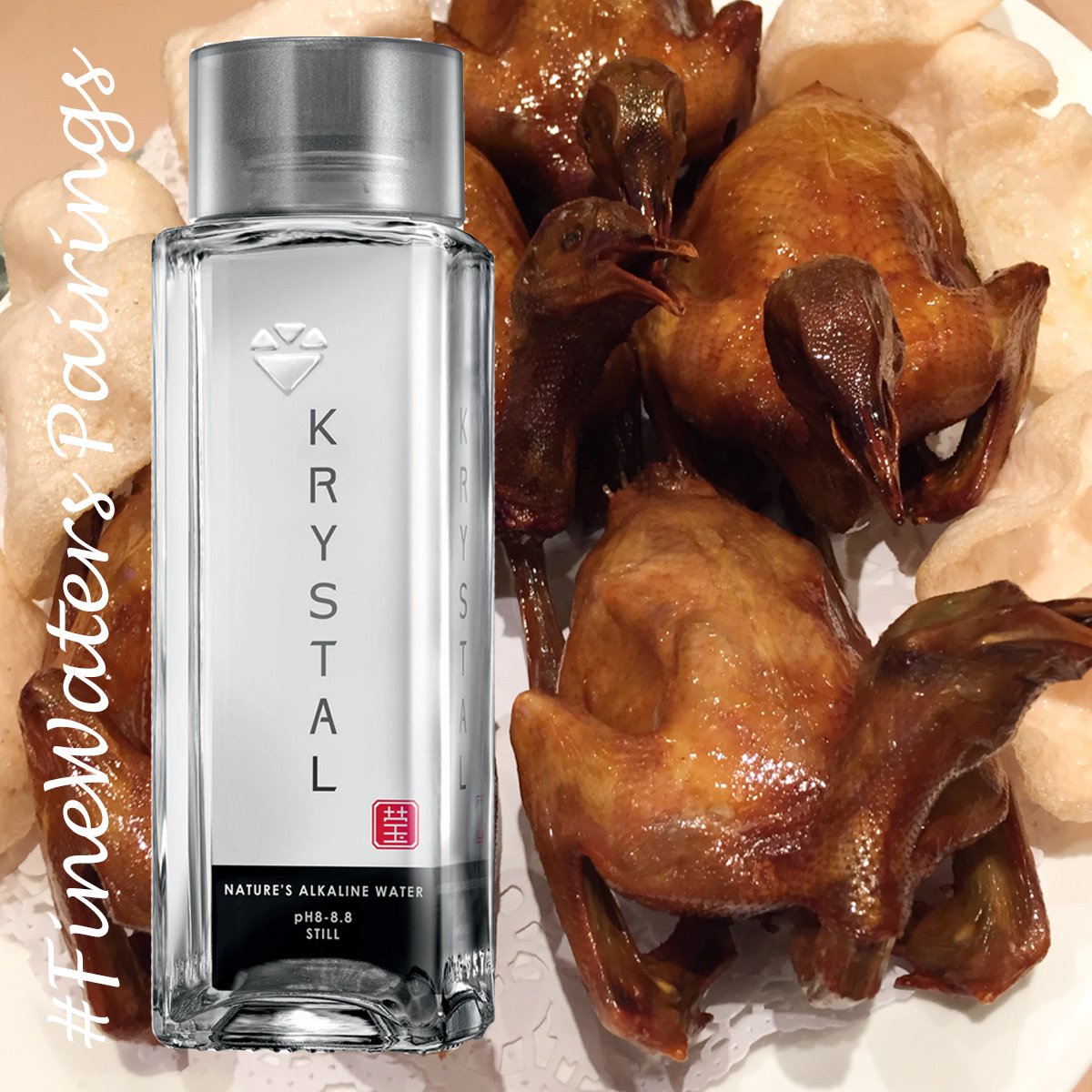 Whole roasted pigeons sourced from Shek-Ki, a town in Guandong are a delicacy for Cantonese Cooks and among the best things I have ever eaten. A Medium Minerality still water with a silky minerality like KRYSTAL would be my choice and it was available at this Hong Kong restaurant.
Awards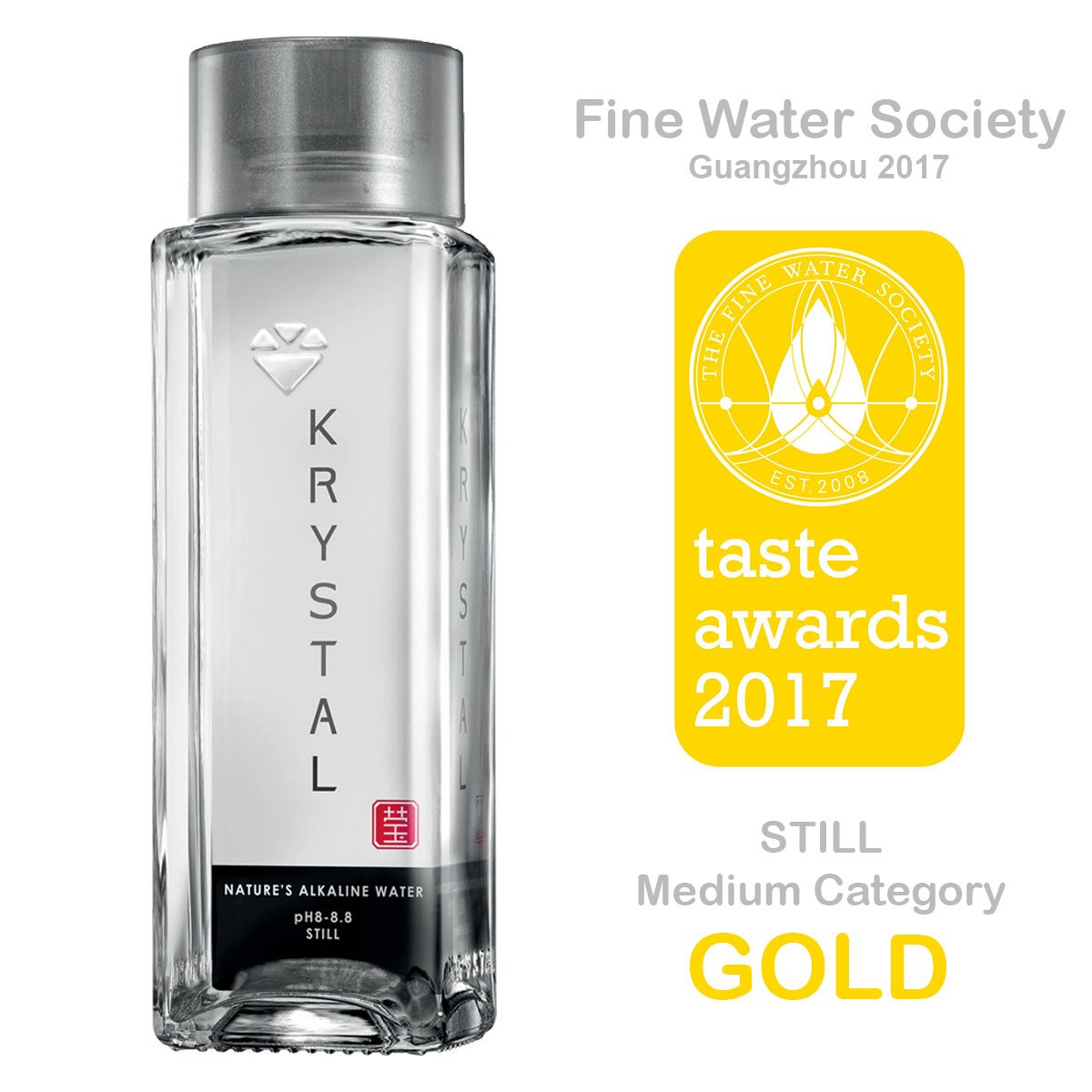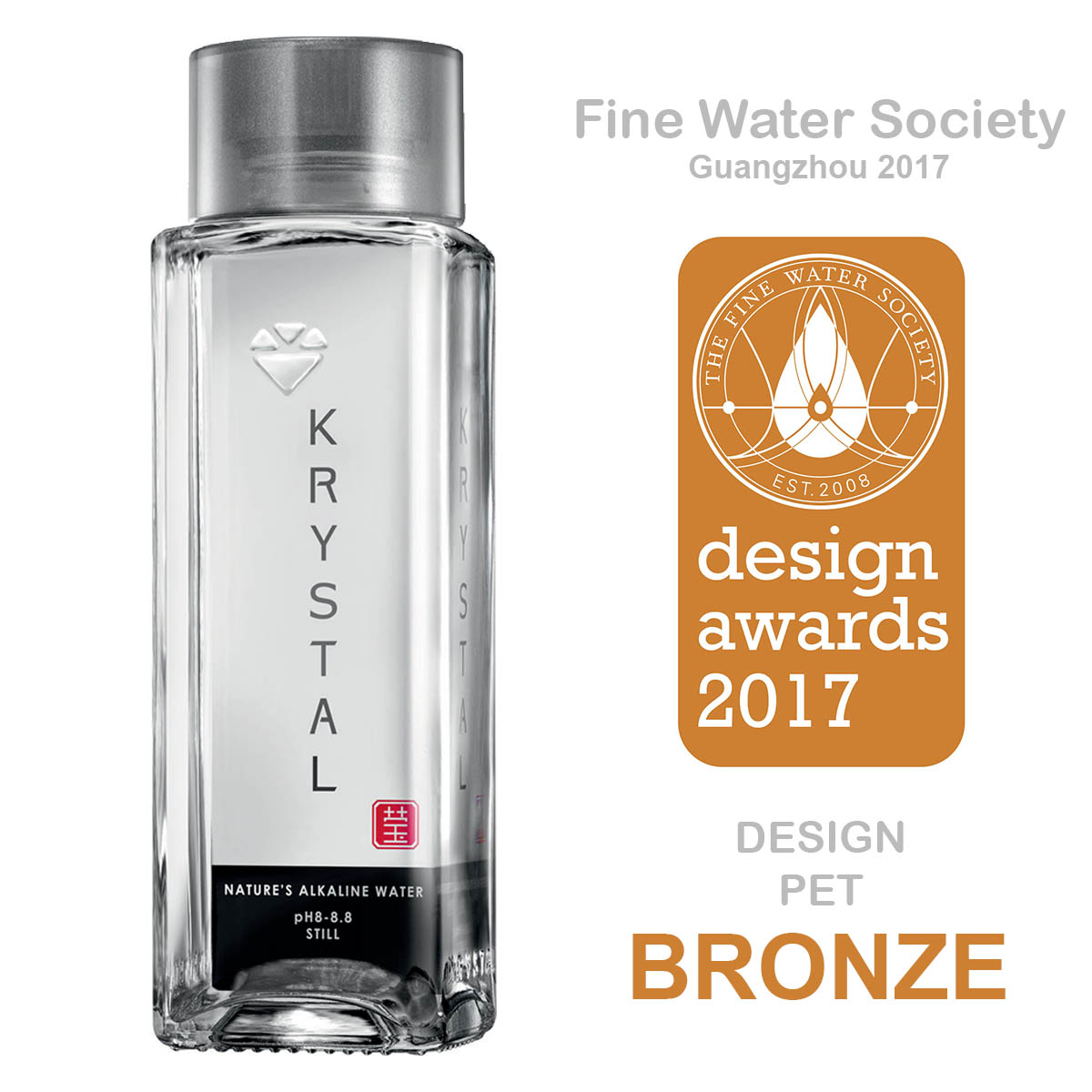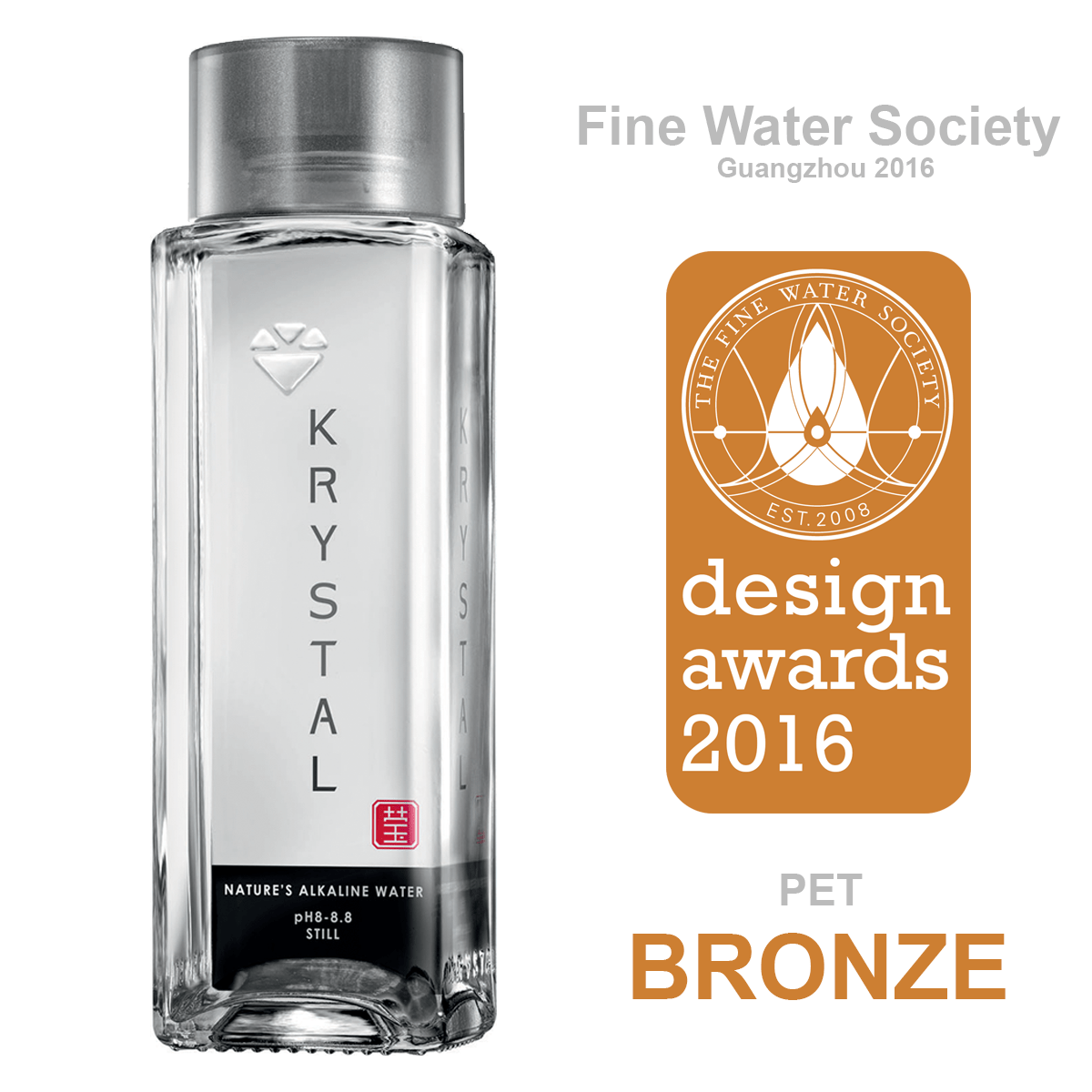 ---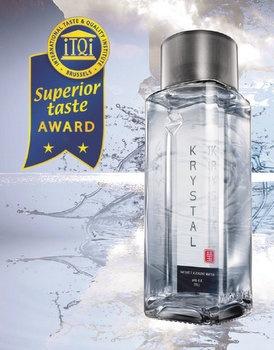 KRYSTAL has been awarded with the 2-star-Superior Taste Award by the International Taste & Quality Institute (iTQi)